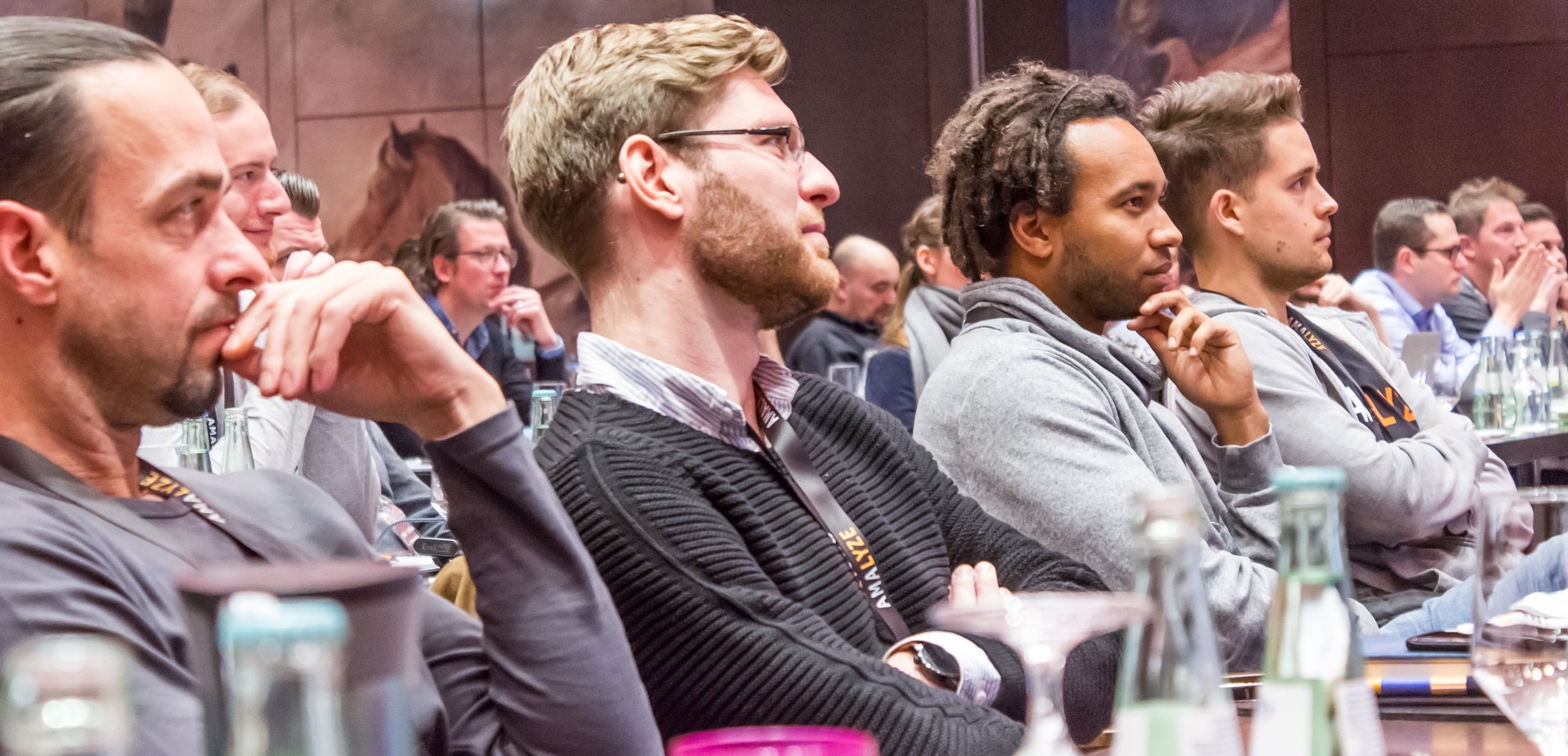 Why should you be an affiliate for AMALYZE? TOP 5 Reason!
1. Earn more money the more visitors you convert. AMALYZE Offers you an attractive commission system in which your commission increases, the more visitors you convert. There is no revenue limit. Here are the details.
2. No startup costs are associated with our affiliate program. You can easily create a free AMALYZE Shield account and get started right away.
3. Delivering value to your community. With AMALYZE you support a tool provider where transparency and customer satisfaction is a high priority. Like your community, you will always have a contact person available for any questions you may have.
4. Learning by Doing. By learning how to use Shield, you will not only become more successful in your affiliate marketing, but also learn how to use the best AMAZON analysis system for your purposes.
5. Leverage your social network. Affiliate marketing is a scalable business concept. You help us win customers while you can build a new community through our existing reach. This not only increases your social network, but also drives your affiliate commission.
You love AMALYZE as much as we do? Then recommend AMALYZE now and profit from it.
With our affiliate program you can create individual coupons. Each coupon grants a different discount.
10% discount (permanent)
50% discount (for the first month)
40% discount (for the first 2 months)
30% discount (for the first 3 months)
If a user registers and redeems one of your coupons, you will receive a commission for all payments made by the user. The more sales the users you refer make, the higher your commission will be.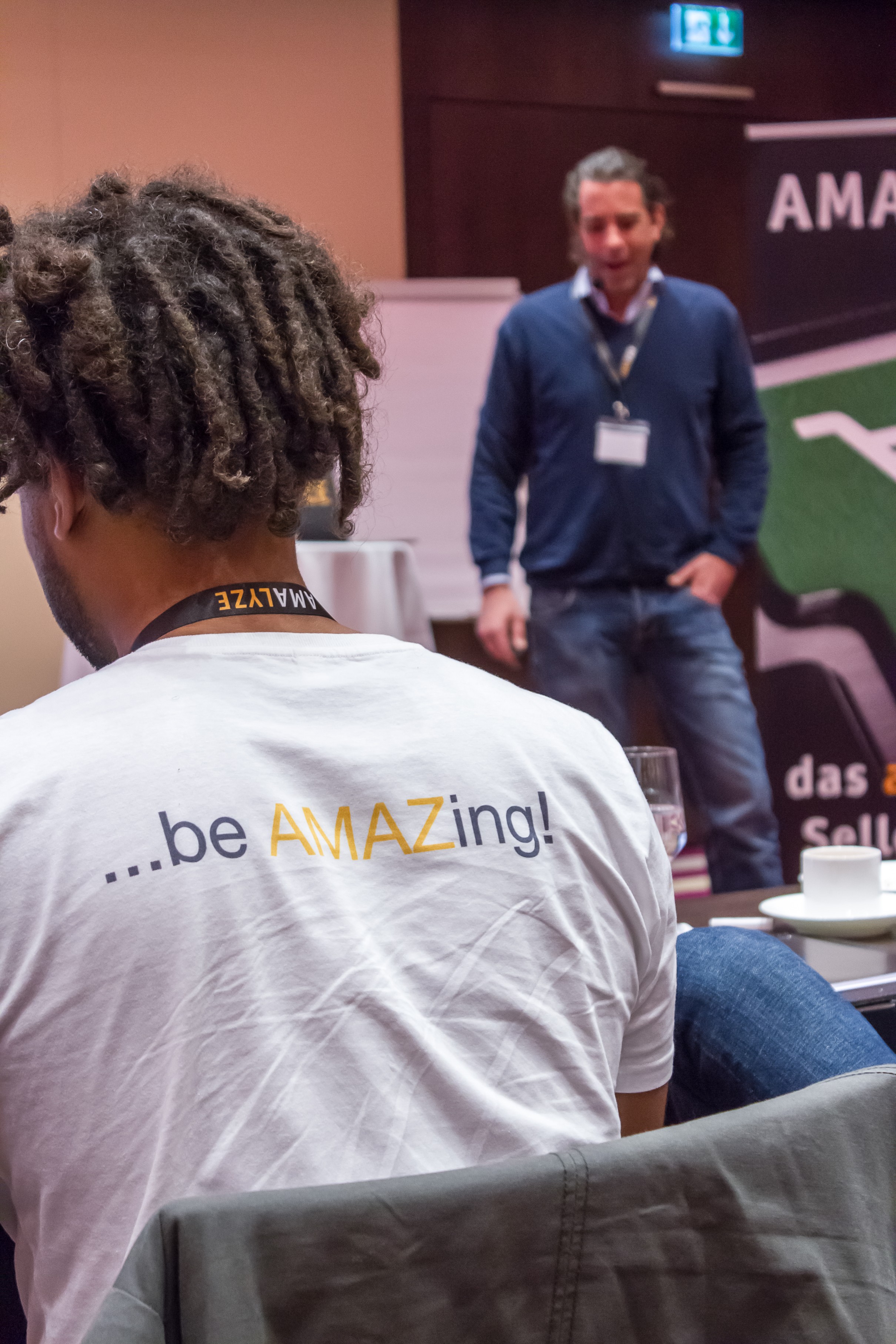 Get started in only 3 steps!
1. Register a free Account by going to https://amalyze.com/ and pressing "Free Trial" in the top bar OR by clicking HERE. Now follow the instructions in the e-mail we sent you.
2. Now log into Shield if you haven't already done so by clicking "Login" on the top right of our homepage OR by going clicking HERE.
3. Click on "Affiliate" in the main menu and select "Earn money". Now simply follow the instructions.
It's that simple! Now you can start sharing Shield with your community!
How much money can you make?
There is no limit!
However, it is important to us to reward your work fairly. That is why we offer an upward scaling commission system.
The higher your revenue, the higher your commission.
| | |
| --- | --- |
| Monthly generated Revenue | Commision |
| $0 - $5,000 | 10% |
| $5,000 - $9,999 | 12.5% |
| $10,000 - $20,000 | 15% |
| $20,000 - $40,000 | 17.5% |
| > $40,000 | 20% |
Example:
With only 60 Enterprise customers, your revenue would be over $20,000 and you would earn over $3500.
Do you make YouTube videos or do you have a blog? Do you make more than 10.000 impressions per month?
Then this is less than 1% of all your impressions.
So the potential is much higher.
Are you the right person to work successfully with us?
It is most important to us that no false promises are made to the customers only to generate as many sales as possible.
That's why we would like our cooperation partner to take the time to learn about AMALYZE Shield and to pass this knowledge on to our customers.
For this purpose, we offer free use of AMALYZE Shield, as well as a series of free learning videos, live webinars, tours, knowledge base and support for all kinds of questions.
If you just want to create a single post for e.g. a blog, we can send it to you as a guest post. Please contact the support for this.
If you have further questions, you may generally contact the support at any time via: [email protected].
Tips to boost your affiliate marketing!
The best video is useless if nobody clicks on it. That is why a perfect thumbnail is essential.
Size

A good thumbnail always starts with the right size. The ideal ratio for thumbnails is 16:9 (e.g. 1280 x 720 pixels.)

Background

Now we can choose a background for our thumbnail. This is not absolutely necessary, but can provide a nice visual touch.

Color

Next, we should limit ourselves to one or two color shades, as too many color shades can lead to confusion.

Eyecatcher

Now comes an object which is supposed to catch the view of the potential spectator. This should be in a color contrary to the background.
The object can be chosen freely. For example: a person/human creates trust and closeness to the viewer.

Main Topic

Last but not least you should summarize the main topic of the video in a few words.
What do I get when I click on this?
The second factor in deciding whether a potential viewer clicks on a video is the title. This makes it all the more important to optimize it every time. There are a few things to consider. However, we cannot make recommendations regarding YouTube SEO.
Length

Titles on YouTube may contain up to 100 characters. However, it is recommended not to use more than 60 characters, as anything over 60 characters is not fully displayed in some search results, such as on Google. Try to include your main keywords and main title part within 60 character.

Content

Make the viewer directly understand what your video is about. Analyze your video and come out with main term what video is about. Prepare 5-6 video titles with different combination and read all prepared titles 2-3 times and try to identify the best one for your video.

Examples can be:

• How to…

• …: All the Basics You Need to Know

• The Top 10…

• Why/What/Where/Who …?

• … Tips

Words like Amazing, Epic or Best evoke excitement and curiosity among viewers. It makes users to check out more in video.

Truthful

We recommend remaining reputable when choosing a title. Titles such as "…so you make XXXX$ turnover in 1 month…" can bring success for a short time, but are damaging to the reputation in the long run and lead to disappointment.
Exaggerating the titles a little is ok and can also be helpful, but only up to a certain degree.

Translation

YouTube has a build-in feature to translate titles. This can lead to your videos being shown in other regions and languages, thus increasing your potential audience.
"YouTube is one of the largest search engines in the world. And writing descriptions with keywords can help viewers find your videos more easily through search." -YouTube Academy
SEO

Well written descriptions let you appear higher in the search results. The perfect mix of the good keywords and a readable description is the right recipe.
It is recommended to use a short overview of the video content in combination with natural language.
The most important keywords should be at the beginning of the description.
You should choose 1-2 keywords that are present in the title and in your descriptions.
Try not to use unnecessary keywords.
Google Trends and Keyword Planner can be very helpful.

Content

You can use your description not only for SEO, but also to add important links and information.

A description can be fully displayed on YouTube by clicking the "Show more" button.

What you should know is that everything displayed above the "Show More" button will be displayed in search results, on the watch page and in the feeds of users directly below the video.

Therefore, it is recommended to start with a short description of the video.

Directly below the "Show more" button, important links such as social media links or affiliate links can be added.

Afterwards you can start with the detailed description in the last part.

Default Description

YouTube allows you to create a standard description, which is applied to each video.
This can be used to avoid having to enter repetitive information such as links every time.
The part of the description that refers to the video topic should be written individually by hand each time.
Empty

This section is currently empty. Check back in a few days.