Selling on Amazon – how does it work?
Selling on Amazon – how does it work?
Back in 1994, Jeff Bezos founded the online platform Amazon for worldwide online commerce. Today Amazon is among the leading online mail-order companies, has locations on almost every continent, and offers an endless product palette online. Selling on Amazon enables buyers and sellers alike to conveniently view and compare products.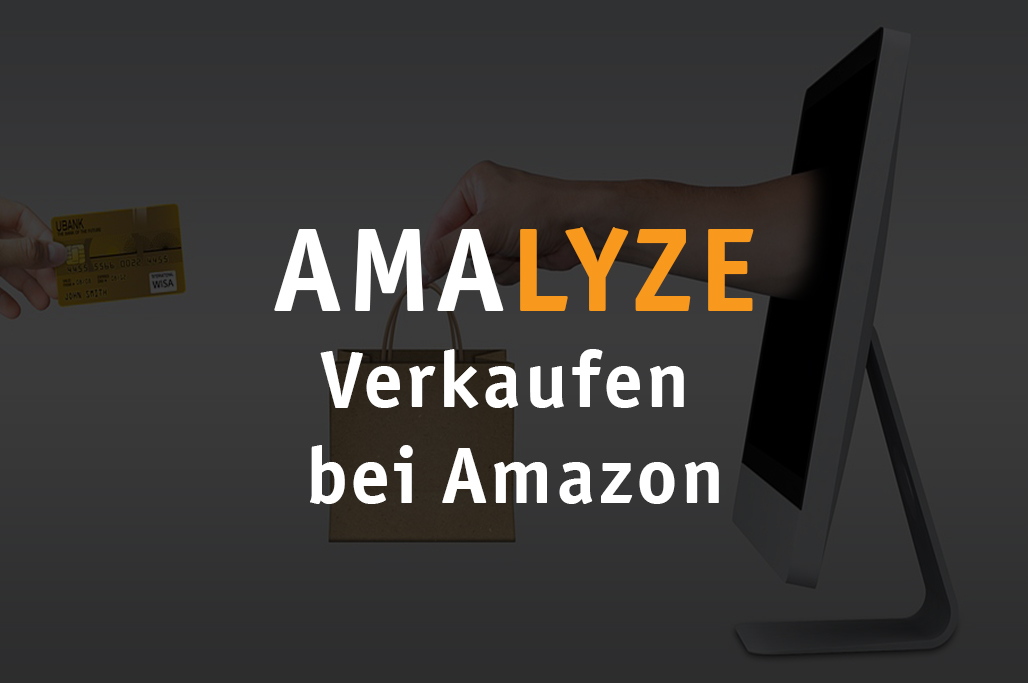 Independent retailers and private individuals buy and sell on Amazon in Europe and worldwide
According to its own reports, the online mail-order company Amazon is the market leader in global internet commerce. Individuals and businesses alike sell their products on Amazon and make use of the many advantages and features of this online platform. To sell new and used items on Amazon's online platform, external sellers must first register. This registration is non-binding and can be canceled at any time. Then Amazon's entire worldwide platform is available to the user. Paid subscription services can be obtained by entering additional information. These services include the use of warehousing and shipping logistics.
Personal seller account: basic for selling on Amazon
Upon setting up a seller account, the user is led through a process. Upon settling the account, the seller has access to a large customer base under "Selling on Amazon". When the account is opened, the seller provides detailed information about his products for sale. In the first three months there are no charges or other costs for this account. After that, the amount of the charges depend on the seller's revenue.
After successful registration, all Amazon customers can view the products added, including their data, and purchase them. When an item is ordered, the seller must either package and ship the item himself or have Amazon fulfill the order. Amazon provides a paid logistics service for this purpose. Through the logistics service Amazon takes care of all tasks related to packaging and shipping. Sellers always keep the revenue for the product sold; after payment is submitted, this is normally sent immediately to the seller.
Selling on Amazon: five steps for easy online commerce
It's undeniable that products listed for sale on Amazon change hands much more quickly than those not listed. Amazon is used by millions of customers globally, and they find exactly what they're looking for.
Merchants can establish their seller account in five steps:
The seller account is registered with the seller's personal details.
Ideally, the products are entered with all their details. This can be done manually or with professional tools. The products entered can be viewed worldwide.
Customers take notice of your products and buy them. To make it fast, easy, and smooth for customers to buy, Amazon offers its own additional functions. These include 1-Click, in addition to a reliable global marketplace.
When a customer buys one or more of your products, you are immediately notified of the order. You need to promptly package and ship your item yourself. Alternatively you can use Amazon's paid shipping service.
After payment is made, you'll immediately receive the listed amount in your account. For products purchased through Amazon Payments Europe, payments are disbursed to your account regularly.
Selling on Amazon: different accounts for individual needs
In order to fulfill the different wishes of retailers, Amazon offers two options for selling. These programs are divided into: "Sell individual items" and "Sell multiple items". Amazon offers its customers two different account types: "Basic Account" and "Power Seller Account". You should choose the type of account that most closely corresponds to your volume of sales.
Selling on Amazon in Europe
Amazon currently has five European marketplaces in Europe: Germany, France, England, Italy, and Spain. As usual with Amazon, registration and seller accounts in Europe are always cancelable and non-binding. Retailers who use the "Selling on Amazon" program in Europe can be sure that their products will more quickly be found than on other online platforms. Amazon's internet platform is regularly used by millions of customers. Buyers quickly find the products they're looking for, and in the best quality. These facts make Amazon one of the most successful market leaders in internet commerce. Amazon 1-Click® ordering is a unique service for customers. This ordering method is the basis for product searches and provides customers with a pleasant buying experience.
Selling on five European marketplaces
As soon as the products are listed on Amazon, they are available for sale on all five European marketplaces at the same time. These marketplaces have the following internet addresses: amazon.de, amazon.co.uk, amazon.fr, amazon.it, and amazon.es. The registration button is located in the upper right on the online platform and says: "Register now". After completing the registration process you'll have a European seller account. Additional functions provide a comfortable, pleasant, and safe purchase. These features include Amazon e-commerce expertise, product search technology, and Amazon Payments Europe. All of these technologies are highly developed and provide fraud protection.
FBA access to shipping by Amazon
For packing and shipping Amazon offers a comprehensive logistics solution: Fulfillment by Amazon (FBA). Users are charged for this logistics solution on a pay-per-use basis. That is, as a customer of Selling on Amazon, you pay only for the services that you actually use. If Amazon ships your products, you have access to excellent warehousing and shipping services, you are classified as an Amazon Prime customer, and you can take advantage of trustworthy customer service in your local language. In this way Amazon helps you increase your sales.