Merch by Amazon – Print-On-Demand Service
What is Merch by Amazon? Print-On-Demand Service – Design, promote and sell T-shirts.
Merch by Amazon – the new Amazon service – print-on-demand
The online retailer is aiming to further establish itself in the market by means of Merch by Amazon. For example, a business can upload its t-shirt design to Amazon and agree on a fixed price for it. When a customer orders the shirt, the internet giant prints and delivers it.
The internet giant Amazon wants to enter a new field of business, the print-on-demand market. With this new, innovative service, called "Merch by Amazon", businesses can design their t-shirt and have it printed and delivered by Amazon. Merch by Amazon thus expands the business segment so the company can serve new potential customers. In this way it hopes to further maximize its profits and develop even more business ideas.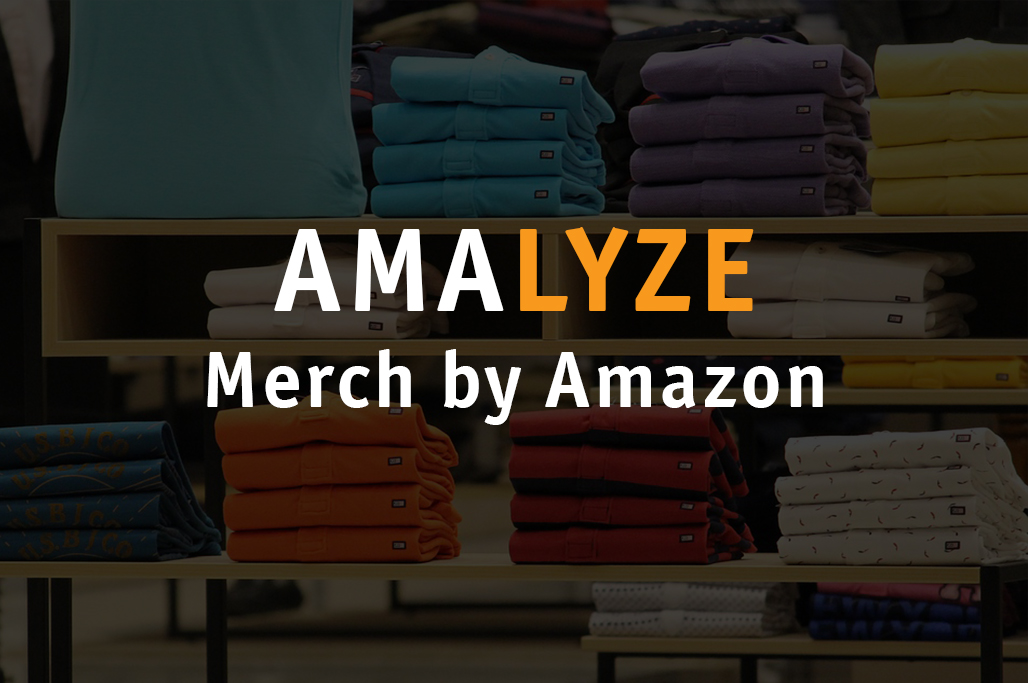 How does Merch by Amazon work?
The customer simply needs to upload its own t-shirt design and assign it a fixed price. Amazon then calculates the production costs (which according to TechCrunch average around 8 US dollars), listing by the internet giant (a 15% fee), and shipping for the item (FBA).
In addition, the item can be shipped globally. The seller keeps the difference between the production/listing/delivery costs and the fixed selling price. But production costs fall as the volume of shirts with a particular design increases. In this way the seller's profit increases with volume.
The target base of Merch by Amazon
Merch by Amazon doesn't really have a special target group, but is simply aimed at anyone interested. However, Amazon's eye seems to be on game and app developers. TechCrunch indicates that merchandise can be purchased through Amazon mobile ads via in-app advertising on almost all smartphones. Of course, businesses enjoy a number of advantages by using Merch by Amazon. One of these is that a business doesn't have to print innumerable quantities of t-shirts without knowing whether they will sell, thus possibly being forced to foot the bill for the cost of the t-shirts. But established sellers could gradually disappear due to Amazon's enormous presence, if this new service becomes popular. At the moment Amazon looks to be focusing on the American market. According to GeekWire, the local market competitors are CafePress and Teespring. If this service becomes available in Germany as well, Amazon will face off with the well-established Spreadshirt, which also sells their shirts on Amazon.
Will Merch by Amazon be available in Germany and the UK this year?
There are several factors which indicate that Merch by Amazon may very well begin this year in Germany and the UK.
The first reason pointing to the start of Merch by Amazon in the UK is the presence of various entries in the official MBA Forum, which has already reported a possible start in the UK. Several selected shirt designs are already being offered for sale on Amazon.co.uk. Also, the first royalties are being paid out, as reported by a number of participants.
The second, and very important, reason why Merch by Amazon will be coming to the UK and Germany sooner or later is the size of the markets. After the USA, Germany is Amazon's second-largest market, followed by the UK and Japan. And viewing Europe as a whole, the t-shirt market potential becomes extremely clear. In Europe alone live approximately 750 million people, twice that in the USA. This alone shows a huge potential for t-shirt sales in this market.