What is dropshipping, how does the drop shipping business work – and how do I find suppliers, wholesalers and partners. This is how the ecommerce business model works.
Dropshipping – The fast way to your own wholesale
Dropshipping – this term electrifies many newcomers in the field of online commerce, because he promises a large variety of products, without the own effort is too big. The term itself should be an import from the US, but this is not quite the truth, because among dealers dropshipping has been a significant part of their activities for many years.
Here it is referred to as third-party business, because basically the entire sales process extends over a distance of three companies.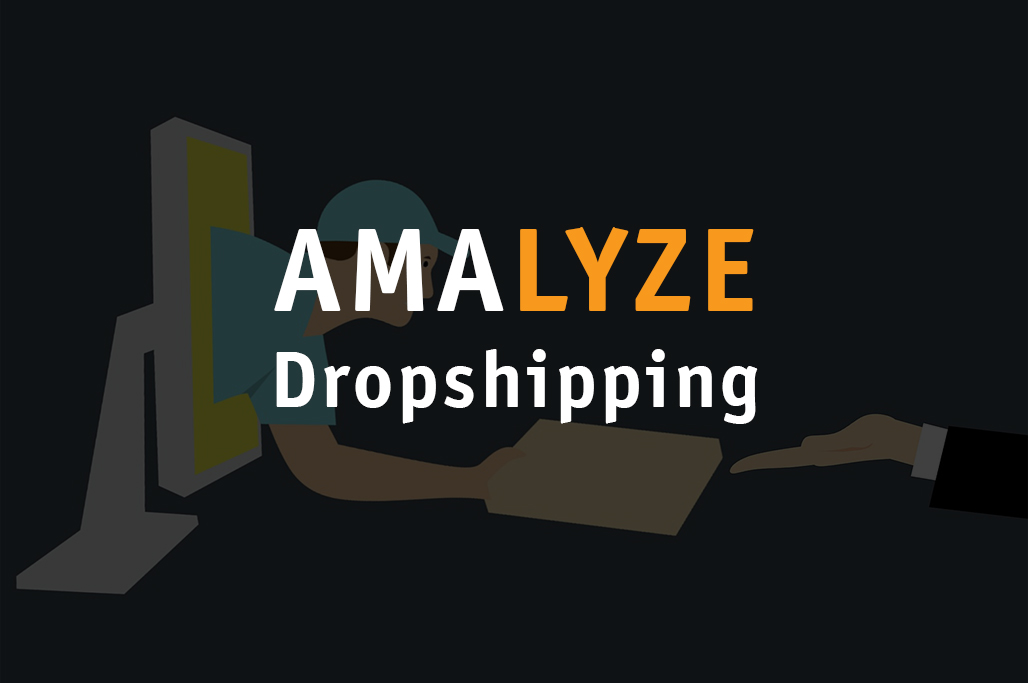 The first participant is naturally the manufacturer, since without them, there are no goods to begin with. Then follows the wholesaler, who remotely supports the warehouse for all the existing products. Lastly there is a reseller, or retailer, as it is called in English, who sells the products in their online shop, thus providing a platform for the sale.
The retailer first sells a product to a customer, then passes the order for delivery directly on to the wholesaler, with the whole process taking place behind the scenes. Drop shipping has only recently been established in B2C commerce, where it is known by the names of direct shipment or fulfillment (coming from English). But it can take a little while for a retailer to find a suitable wholesaler, since the choice depends on several factors.
What happens behind the scenes with drop shipping?
Beginners in online commerce need to know what drop shipping actually is. But let's not skip an otherwise essential link in the chain. Let's say someone buys a computer monitor online. The order is processed by the shop system and then transmitted directly to the wholesaler, who arranges shipping on behalf of the online shop. In this process the name of the wholesaler is typically never revealed, which makes drop shipping a clean logistics service.
The extent of services varies between suppliers. Some merely offer a forwarding service, which simply means that the shipped item is delivered to a certain address. Others specialize in this branch of commerce, offering a full line of business services. This can include a specific warehouse tailored to the needs of the particular shop.
The rules of the game
Basically, drop shipping entails no difference from the typical conditions seen in commerce: the seller must first buy the products from their wholesaler. The principle of contract freedom rules here – all conditions, such as method of payment and discount rate, can be freely negotiated. The only difference is that the direct shipment to the buyer is billed separately to the seller. This price includes the fees for logistics and order processing.
In this way the wholesaler is left out of the (visible) picture; not even their name will ever be seen by the buyer. This means that when a customer needs to place a complaint, it is always directed to the retailer (the reseller), who is the actual owner of the goods. It also means that the items must be sent back to the retailer. Normally very few wholesalers offer a return service, since this is usually rather time-consuming.
The advantages and disadvantages of drop shipping
It's long been rumored that drop shipping is a method of getting into online commerce without using your own capital and corresponding expertise. Unfortunately this isn't true, since the entrepreneur needs exactly the same know-how as any other business. Drop shipping is simply another delivery method, and the principles of the market economy cannot be ignored. But there are undeniable advantages that will quickly become clear.
The requirements for your own capital are actually much less than with comparable models which do not use this principle. This is because with drop shipping you don't need to maintain your own warehouse, which obviously decreases operating costs. Also, you can quickly amass a large selection of products, since you simply have to pay the wholesaler without actually taking delivery. This allows you to offer a much wider range of products without being limited to the floor space of your own warehouse. And you can grow more quickly, since the ability to ship many products quickly generally places you at an advantage. This holds even for international commerce, since eliminating your own warehouse lets you easily ship all over the world.
Obstacles on the way to success
As we have seen, drop shipping is not merely a license to print money. On the contrary, there are some clear disadvantages over a more traditional model.
For example, margins can be considerably thinner, since a part of your revenue goes to the wholesaler's processing fees. Also, cross-selling is often difficult, as it can happen that a delivery must be split up into several shipments. Shipping costs are a major obstacle because these cannot really be charged to the customer – since they depend solely on the wholesaler and type of shipping, you usually cannot calculate the actual shipping costs in advance. In the best case only a part of these costs can be passed on to the customer.
Inventory can be a considerable obstacle; you usually cannot control the quantities held in the warehouse, so it can quickly turn out that a certain product suddenly can no longer be shipped. This can make a purchase rather risky for a customer if they have already paid but the promised delivery never happens. Customers completely lose control because the merchant can only (at best) estimate packing and delivery times. If a return is necessary, the seller does need to have at least a small storage space for a secondary inventory, since wholesalers normally do not process returns.
Risks of confusion with drop shipping
There are a number of different approaches to drop shipping, but these must never be confused with a commission-based business. Here, only third-party goods are sold. When an order is placed it is always directed to the shipper. The shop proprietor receives a corresponding commission for making the sale and maintaining the platform. This is how drop shipping typically works, and there are two possibilities here.
Shipping from the wholesaler's warehouse
This method is rightly popular because the online retailer can choose from the supplier's full portfolio. So all items that the supplier offers can in principle be sold to the retailer's own customers. But this business tactic has a small but significant hitch.
Shipping is possible as long as there is inventory in stock. But if the product is out of stock, it of course cannot be sent to the customer. Unfortunately the retailer never knows when this will happen, and so he can never be sure of the quantities available in his shop or the warehouse. This circumstance results because the wholesaler supplies a number of businesses which have access to the entire inventory. The option of granting one retailer delivery preference doesn't exist. This means that the seller himself has to take responsibility for acquiring and shipping the product. This is one factor that can lead to substantial additional expenses.
Shipping from a consignment warehouse
Shipping from a "consignment warehouse" is clearly safer in this circumstance. With this principle, a warehouse specifically for the retailer is set up in the wholesale warehouse. The inventory stored there is exclusively for the retailer's use. This allows for better inventory planning, thus preventing shipping bottlenecks. But there are additional calculations to be made here. Ultimately most businesses charge additional fees for such a service, which are paid by the retailer.
Also, the wholesaler can insist on certain purchase obligations, since unsold goods mean unrealized profits. Since the products are made available exclusively for the seller, he must bear the risk of not selling them and end up paying for them in the end. Consignment warehouses are usually set up directly by the retailer. Another approach passes this on to the customer, who bears the additional costs for inventory storage. However, drop shipping is clearly preferable to a shipping risk which is not easy to calculate.
The second pillar – never rely exclusively on drop shipping
Ultimately, drop shipping is a very interesting idea, but only when it isn't used exclusively. Remember that with this principle you are at the mercy of the wholesaler. You have no control over shipping times, and inventories are not easy to monitor.
For anyone relying on several warehouses of this type, the risk is substantially higher. In this case you may have very little information about product availability, and shipping costs for different wholesalers can vary greatly with drop shipping.
All of these factors show that when considering the costs, the customer may not always be convinced by the service of the online shop. If you want to utilize drop shipping, you need to find a wholesaler with forgiving terms and conditions. Also, the necessary infrastructure must be available to process all the business processes involved properly and routinely.
Drop shipping suppliers
AliExpress – Chinese supplier offering millions of products.
BangGood – Chinese drop-shipping supplier located in Guangzhou (China).
BigBuy – Leading drop-shipping wholesaler in Europe with thousands of products in stock.
DealExtreme – More than 300,000 products.
DHgate – Drop-shipping supplier specializing in electronic devices.
MiniINThebox – Large selection of electronic gadgets.
NEDIS – German wholesaler and distributor of consumer electronics & accessories.
PandaHall – Offers pearls, gems, and jewelry accessories at retail and wholesale. Online shop with 200,000+ items.
SheInside – Large fashion article supplier.
Tmart – A large selection, attractive prices, and free worldwide shipping.
Testing drop shipping on Amazon and eBay
Is drop shipping actually worth it? It's very easy to test whether a drop-shipped product will sell on eBay and Amazon (FBM). It's relatively simple to list products for sale on these two large marketplaces to see whether they will sell.
For complete beginners, eBay is simpler than Amazon, though there are a few small obstacles, and you need to read and follow the retailer guidelines.