Amazon Plus Product – What is the Plus program?
What is an Amazon Plus product? How do you find Plus products? The Amazon Plus program includes low priced products on Amazon.com.

The Amazon Plus program and Plus Products
The Amazon Plus program is the marektplace for low-priced items offered for sale when the order total is at least 20 Euros. With this minimum order total, Amazon can include a range of inexpensive items which otherwise could not be offered for sale.
All items that Amazon.de ships (including Shipping By Amazon) count toward the minimum order total except gift coupons, mp3's, and Kindle content. Products sold through the Amazon.de Marketplace but not shipped by Amazon are likewise not counted toward the minimum order total. This also holds for products that Marketplace sellers offer as Amazon Prime items.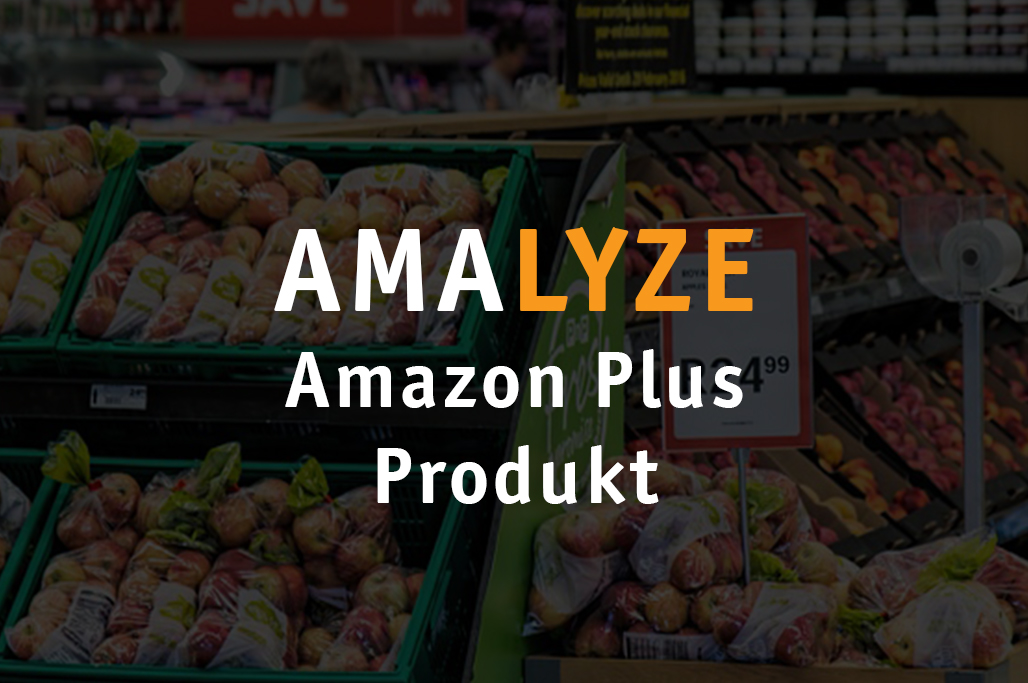 You can recognize Amazon Plus Products
Amazon Plus Products carry a special symbol visible both on the product page and when ordering; in addition, you'll see a corresponding notice on the product page over the button "In shopping cart".
You can order Amazon Plus Products together with other items which are shipped by Amazon.de if the order total is at least 20 Euros.
Order Plus Products
To order an Amazon Plus Product costing 5 Euros, simply add it to the shopping cart along with a 20-Euro handbag, a 100-Euro jacket, or another item which is shipped by Amazon.de, so that you reach or exceed an order total of 20 Euros. If you don't reach the minimum of 20 Euros, you won't be able to place the order.
Plus Products and Amazon Subscribe & Save
You can order some Plus Products in Amazon Subscribe & Save. There is no 20-Euro minimum for Subscribe & Save products.
Plus program for Amazon Prime members
As long as you reach the 20-Euro total, all Amazon Prime advantages apply to Amazon Plus Products as well – including free delivery on the next business day.
Free shipping for Plus Products
For orders containing products from the Amazon Plus program, the same standard conditions for free shipping apply as for other orders from Amazon.de. You can also place orders which include only Amazon Plus products, and you'll get free shipping.
Delivery of Plus Products
If you purchase an Amazon Plus Product from the Plus program, Amazon tries to send it along with the other products in your order. Amazon has a number of logistics centers nationwide, so it could happen that not all products are in stock in a single logistics center. Therefore, one order might have to be split into several shipments in order to fulfill it as quickly and efficiently as possible.
Finding Amazon Plus Products
How do you search specifically for Amazon Plus Products? Finding Plus Products on Amazon isn't difficult: simply enter "Plus Product" or "Plus Products" in the Amazon search bar, and you'll see a selection of items.
You can also find Plus Products in categories. Select a category, select the seller "Amazon", set the price to "up to 5 Euros", and not only will you see Plus Products, but the selection of items will be larger than if you were to search for "Plus Product".
The number of Plus Products varies by category.