Business Account, Benefits & features
Amazon Business
What is Amazon Business? The online retailer is starting its Amazon Business operation in Germany. The perfect information packet for Amazon Business clients. How do I register for Amazon Business Germany? What are the advantages for me? Can Amazon Business succeed even in Germany? Commercial clients can not only grow their revenue, but also save money. We'll give you some great information about Amazon Business.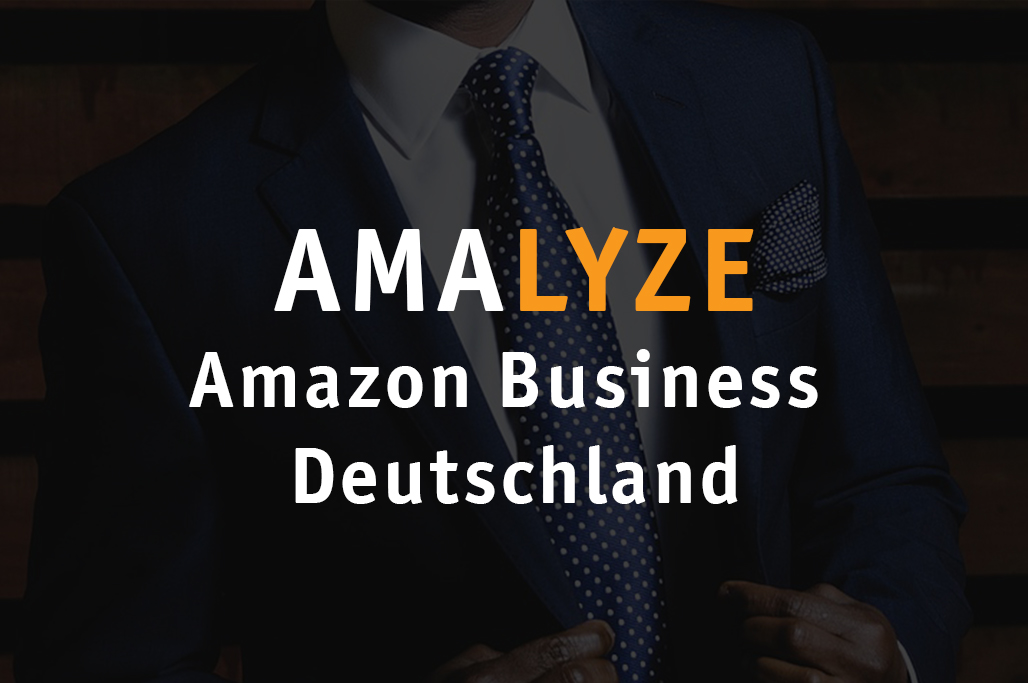 Amazon Business for commercial clients
The new commercial marketplace on Amazon.de is geared toward commercial clients. These clients can register for Amazon Business for free, thereby saving money and time when purchasing. You too can increase your revenue, as this service is exclusively for business clients.
The advantages of Amazon Business
Shoppers on Amazon Business get free premium shipping, accounts for multiple users, buying on account, and an invoice on which VAT is shown. This is available for millions of products.
Now in Germany
Now, with this service, Amazon intends to stir up the activity of German businesses. On Tuesday the new Amazon Business service was brought online and is geared exclusively toward business customers. The world's largest online retailer wants to provide an all-around solution which offers more than 100 million products for sale.
Whether it's for laboratories, restaurants, craftspeople, or offices – there's something for everyone. To make its offerings as far-reaching as possible, Amazon Business builds on the offerings of other sellers using the platform.
Advantages for business clients
A great number of commercial clients already order from Amazon. Additional useful functions are now available on Amazon Business as well. Amazon manager Florian Böhme explains that these include buying on account and displaying net prices. At the same time, several users can be assigned to a single company account. And businesses can continue using the purchasing software they currently use.
In the USA since 2015
Amazon Business has been operating successfully in the USA since 2015 and in its first year served more than 400,000 customers. Revenue during this time exceeded $1 billion. Half of all orders were processed by Amazon retailers using the service.
The new Amazon Online Shop is geared to commercial customers
In Germany this new project is geared to businesses of every size, offering new functions specially tailored to entrepreneurs. Among these are buying on account, premium shipping on more than 29 million items, VAT displayed on invoices, and special business accounts with multiple users. Other advantages quite popular with Amazon customers are also part of the deal.
Amazon Business with many millions of articles
More than 100 million products are sold via this simplified approach. Many of these are of use to all businesses, including electronic accessories, cleaning equipment, and office- and warehousing equipment. Amazon Business offers around 5 million items just for manufacturing companies. Here customers can find tools, eye/hearing protection, abrasives, and adhesives. For restaurants there are kitchen wares such as pots and pans, cash registers, and professional cutlery. Laboratories and universities can take advantage of more than 50,000 items, including test tubes, microscopes, measuring instruments, and digital scales. Industrial customers will find drill presses and small parts like drill bits in the product palette.
Amazon Business Account – just three steps and you're signed up
To register for Amazon Business, you just need to sign in to your account and indicate that you are using the account for business purposes. You can create only one new account.
To complete your profile, add a VAT ID number, which will be shown later on invoices. This step is optional, however.
Now just enter your contact information and wait for verification of your Amazon
Business account. Now you're an Amazon Business client in Germany.
Manage your Amazon Business account
As an Amazon Business client it's quite easy to assemble your team under your Amazon account. According to your company structure you can assemble buying groups and get an optimal overview of your expenses in your Amazon Germany account.
To make changes to your Amazon Business account, simply choose the drop-down menu item "Manage business account". Here you can now add people and invite more users.