Amazon Associates Link Builder (BETA) – WordPress Plugin
The Amazon Associates Link Builder – New free WordPress plugin for the Amazon affiliate program.
Amazon Associates Link Builder
It's never been so simple to link directly to Amazon products from your own site. With the Amazon Associates Link Builder, there is now a plugin for WordPress that makes this possible directly from the Editor. Here you can search for products and create a matching link. But the functions of the link builder are not limited to placing text links or simple references – convenient, comprehensive product boxes can also be placed on your own site. These show product images, prices, and a lot of other important information. The boxes can be freely adjusted as needed, or you can design them yourself. An essential advantage of the Amazon Associates Link Builder is the real-time access to prices and availability, so that your customers are always aware of which items are really worth it.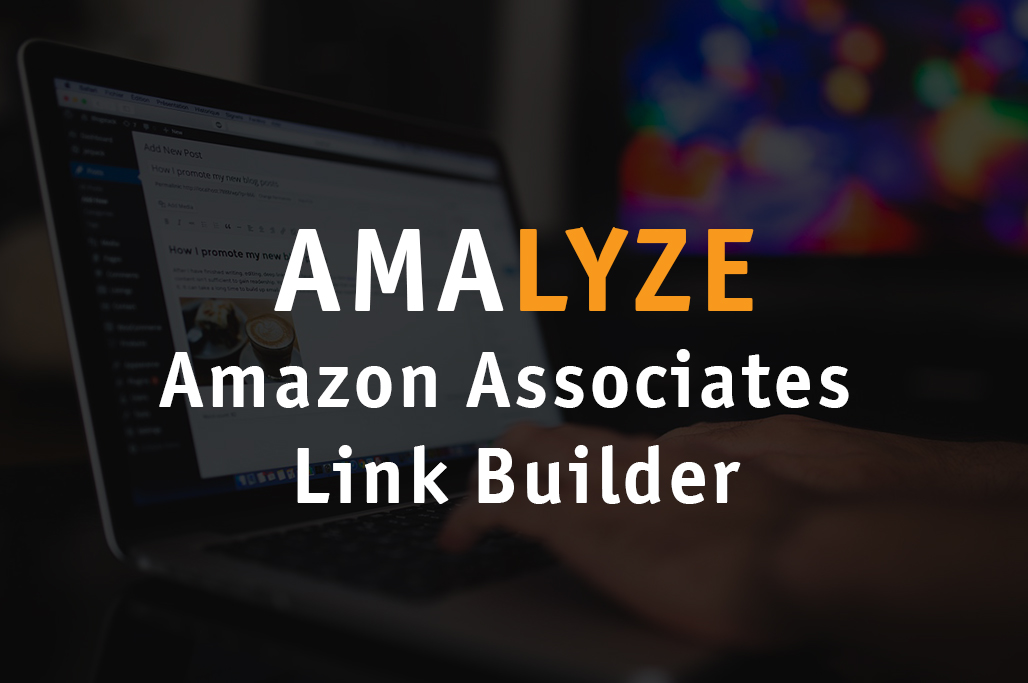 Overview of the features
The Amazon Associates Link Builder offers a search option which can be integrated directly into the Editor. Product links can be established by means of shortcodes. There are four adjustable designs already preset In the product boxes. Several items can be presented In each box. The boxes are Full Responsive and fit to the size of the user's device monitor. If you need to, you can also assign fixed values in the WordPress Plugin.
The Amazon Associates Link Builder can also automatically rate the performance of individual links, which makes the partner's statistics quite lucid. Unfortunately, currently no images are loaded on HTTPS-protected sites. Amazon is working on a solution to be available before Christmas. This will be automatically activated, so that no new installation process will be necessary.
How can I use the Amazon Associates Link Builder?
Only members of the Amazon Affiliate Program have access to the WordPress plugin. You can register at https://partnernet.amazon.de/
In addition, the plugin must be linked with the Amazon Product Advertising API. For questions about this, contact Support and ask specifically about the Amazon Associates Link Builder.
The plugin is installed in the WordPress backend
The Amazon Associates Link Builder WordPress Plugin can be called up directly in the WordPress plugin. There are only a few evaluations and installations, which is no wonder, since the software hasn't been available for very long. You just have to click "install now".
After completing the process, the plugin can be activated as usual.
Still in the beta phase
The WordPress Plugin includes four pre-defined templates, so you can choose between the
ProductGrid or the ProductCarousel. If you want to make it simpler, you can choose the Design PriceLink or ProductAd.
Now, several things still have to be worked out before the final version. Currently the Amazon Associates Link Builder is still in beta, but the final version will be released shortly.